Description
In this one-hour Maternal and Child Public Health series webinar, Therese Grant, PhD, provides an overview of the teratogenic effects of prenatal alcohol exposure and the adverse long-term consequences of fetal alcohol spectrum disorders. She reviews trends in rates of drinking during pregnancy in Washington State and describes the ongoing challenges faced by public health and medical providers. Grant also examines the role providers play in preventing fetal alcohol spectrum disorders within the context of a public health prevention framework.
This webinar is part of the Maternal and Child Public Health webinar series.
Intended Audience
State public health personnel working with mothers, women, children and youth, and families in Region 10, US Department of Health Services.
Presenter
Therese Grant, PhD, is an epidemiologist who has worked in maternal substance abuse research, prevention, and intervention for over 20 years. She is a member of the University of Washington School of Medicine faculty, where she is the Ann Streissguth Endowed Professor in Fetal Alcohol Spectrum Disorders and director of the Fetal Alcohol and Drug Unit. Since 1991 she has directed the University of Washington Parent-Child Assistance Program (PCAP), an evidence-based prevention and intervention program working with high-risk alcohol and drug abusing mothers and their families.
Purpose
The Maternal and Child Public Health webinar series provides up-to-date information on topics related to Title V maternal and child health (MCH) national performance measures. A performance measure describes a specific need that, when successfully addressed, leads to better health outcomes. As part of the Title V Maternal and Child Health Services Block Grant, all state MCH agencies are required to report on their progress toward achieving the targets they set for these 18 national performance measures.
The series is supported by the Maternal and Child Public Health Leadership Training Program with a grant from the Maternal and Child Health Bureau, Health Resources and Services Administration. The program provides interdisciplinary, graduate-level training in maternal and child public health epidemiology and practice, including applied research, program planning and management, policy development, and advocacy.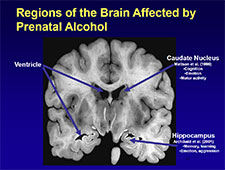 Air Date:
Friday, October 28, 2011,

12:00 pm

to

1:00 pm

PDT
Topics:
Maternal and Child Health
Vulnerable Populations & Health Disparities
Series:
Maternal and Child Public Health
Competency Domains:
Analytical/Assessment Skills
Policy Development/Program Planning Skills