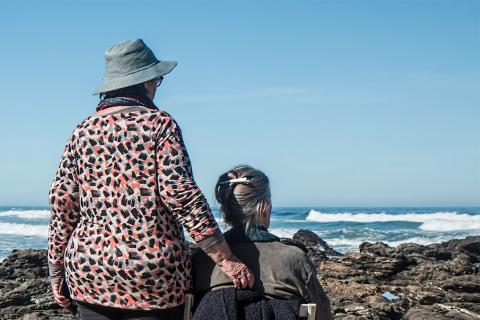 In the August session of Hot Topics in Practice, Kirsten Aird, MPH, shares Oregon's approach to engaging older populations and partners in addressing health issues.
By 2030, Oregon will have one million adults older than 65, many of whom will be living with chronic diseases. In the August session of Hot Topics in Practice, Kirsten Aird, MPH, shares the public health approach to engaging these older populations and other community partners in addressing health and well-being across the lifespan.
In this one-hour webinar, Aird will review the rising national movement for public health agencies to focus more on adults over 65, who are the fastest growing population demographic. She will also explore how her program builds collaborations with state and community aging service partners, uses data to drive decision-making and identify health priorities, and prepares staff for working with these new population and partners.
Register today to learn about a health department's role in promoting healthy aging.
Date: August 28, 2018, noon to 1:00 p.m. (PT)
Intended Audiences
Local, state, and tribal public health professionals; gerontologists; aging and disability resource center and area agencies on aging staff
Presenter
Kirsten Aird, MPH, Cross Agency Systems Manager, Health Promotion and Chronic Disease Prevention Section, Public Health Division, Oregon Health Authority
 
About Hot Topics in Practice
Hot Topics in Practice is a monthly webinar forum to discuss issues affecting public health practice.