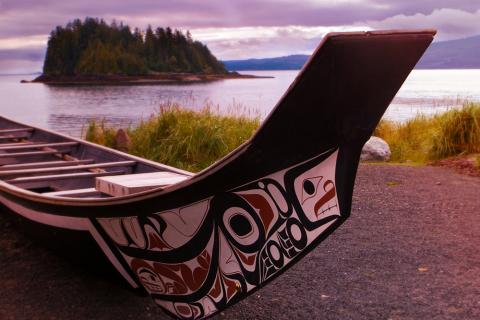 NWCPHP releases Collaborate with Tribes: A Public Health Toolkit to help strengthen public health partnerships around the region.
Tribal nations and individual tribal members work hard to protect and promote the health of their communities. They are experts in their own experiences and have resources and knowledge that can strengthen the work of non-tribal public health programs and partners.
NWCPHP's new resource, Collaborate with Tribes: A Public Health Toolkit, provides an introduction to non-tribal public health professionals on how to understand this expertise and partner with tribes and tribal members. The toolkit encourages learners to understand how historical events shape the health of tribal communities today, discusses important components for successful collaboration, and provides examples of exciting public health projects and programs by or in collaboration with tribal nations.
Toolkit highlights include an example of a successful collaboration between tribes, state, and local jurisdictions in Washington State for emergency preparedness and an introduction to data issues prioritized by tribes and tribal members.
As non-tribal public health leaders look for new and sustainable ways to address complex health issues, meaningfully and consistently collaborating with tribal nations is a crucial component to those efforts. Explore the new toolkit and learn more about how to strengthen this work.
Collaborate with Tribes: A Public Health Toolkit was produced by NWCPHP and the Washington State Department of Health Tribal Relations Director, Tamara Fulwyler. Learn more about tribal public health partnerships by watching Tamara present in the upcoming Hot Topics in Practice webinar on September 23, 2019.
Many thanks to the Northwest Portland Area Indian Health Board and to the tribal and non-tribal public health professionals who provided feedback on the toolkit.