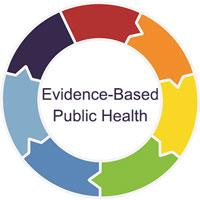 NWCPHP's new online training is a revised and updated Evidence-Based Public Health series, a nine-part course offering a comprehensive guide to incorporating evidence into public health practice. 
Health departments and organizations across the country are facing political and financial uncertainty. Striving to do more with less, public health professionals are also under increasing pressure to assure policymakers and the public that our programs and interventions really do improve the public's health. In this climate, the evidence base of public health has never been more important. Evidence-based public health is a way to find tested, proven programs and interventions that make the most of your resources and provide the most needed services for your community.
NWCPHP's revised and updated Evidence-Based Public Health Training Series is a nine-part online course that covers all the skills you need to incorporate more evidence into your public health practice. From assessing your community to searching the scientific literature to analyzing cost-effectiveness and prioritizing options, this training demystifies complex processes and gives you tools to ensure that your work takes advantage of public health's best data and resources.
"As resources tighten, it is more important than ever that we implement evidence-based approaches to improving the public's health," said Jeffrey Harris, Chair of the Department of Health Services at the University of Washington School of Public Health and the instructor for the first module of the series. "Evidence-based approaches allow us to get maximum value from our scarce resources, and this training will help public health workers to identify and implement evidence-based approaches."
Each of the nine modules can be taken alone, or can be combined into a comprehensive training that gives you a step-by-step guide to strengthening the evidence base for your programs and interventions. The modules range from 45 to 90 minutes in length and consist of a series of short videos, along with exercises, worksheets, and discussion questions. The course also offers a guide for facilitating an evidence-based public health training with a group in your organization or agency.
The modules cover:
Visit the Evidence-Based Public Health Training Series and start learning today.
 
Evidence-Based Public Health is based on a curriculum developed by Ross Brownson at the Prevention Research Center in St. Louis, Missouri. This series was developed by NWCPHP in collaboration with the Rocky Mountain Public Health Training Center.