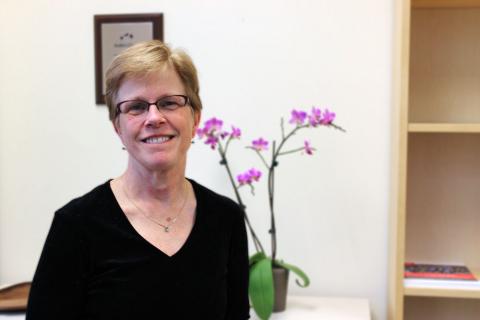 In her first Letter from the Director, Betty Bekemeier, PhD, MPH, RN, recaps NWCPHP's events during the past year and shares her vision for 2016.
2015 was a year of reflection at NWCPHP—a year when we honored our past, present, and future. As we celebrated our 25th anniversary, we also took stock of our mission and how our activities aligned with emerging regional and national public health movements.
It's safe to say the field of public health has been engaged in similar reflection, as health care reform, global pandemics, and community violence reminded us of the importance of social movements to advance health and rekindled our passion for health equity. This sharpened focus has led to a reframing of practice-based efforts—most notably with calls for deeper community engagement and a greater understanding of the social and economic impacts on health.
At NWCPHP, we've been adapting our work to reflect these regional and national trends by embedding principles of health equity into our work. We built our Summer Institute and Leadership Institute around a health equity theme and helped participants explore ideas for creating equitable health conditions through course work and plenary sessions. Our We Are Public Health series recognized the outstanding work of public health organizations to promote health improvements in many overlooked communities.
We helped evaluate the Healthier Washington project, a statewide effort to transform health care access and delivery, especially among low-income communities. Our research looked at ways to improve the health and health care management of older adults and communities with limited English proficiency—two vulnerable groups facing unique disparities. Finally, we co-hosted the Transforming Injury and Violence Prevention Summit, which looked at complex issues such as suicide, drug use, gun violence, and ways to decrease disparities and create opportunities for everyone to be healthy.
In 2016, we will expand the health equity discussion by talking and teaching more about how the underlying and overlapping conditions, environments, and institutions—sometimes known as social determinants—have an impact on health. We will cover these interrelated risk and protective factors in the 2016 issue of Northwest Public Health and in our upcoming trainings on maternal and child health, injury and violence prevention, and tribal health. Our research teams will continue investigating how public health and emergency responders can improve the systems and services that serve these diverse communities.
As always, you play a critical role in helping develop what we do. We use your ideas, suggestions, and engagement with us to create trainings, shape our research, write stories, and compile resources for the entire region. Over the next few weeks, please also note that we'll contact you about our training needs assessment. I encourage you to take part, as this feedback helps us develop relevant trainings that reflect real-world needs for years to come.
Now that we've reflected, it's time to move forward. This challenging work requires partnerships and passion to make healthy communities and strong public health systems a reality. I'm delighted to have taken on this role in making it happen together with you!

Betty Bekemeier, PhD, MPH, RN