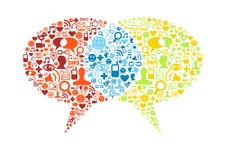 This tabletop exercise simulates a major, multi-agency incident in a large county (population of two million). The tabletop will enable participants to identify the strengths/gaps in current policies, procedures, and resources related to communication systems during a pandemic influenza. Participants will focus on answering questions such as: Who should be responsible? What communication channel should be used? When should information be given out?
Research findings from the Northwest Preparedness and Emergency Response Research Center (NWPERRC) have been integrated into the tabletop design to help emergency response agencies create practice, protocols, and policy using an evidence base. We encourage facilitators to modify the background information to better fit their local communities.
To view the PDF files, you'll need the free Adobe Acrobat Reader installed on your computer.