Talking American and Values: How to Win on Health Care
Free hour-long forum online September 15th 1:30-2:30 (PDT)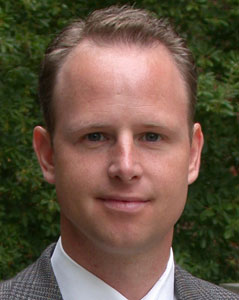 Connecting with the American public is necessary to win the health care reform debate. But health care reform advocates often fail to speak a language that resonates with Americans.

On Tuesday, September 15th at 1:30 PDT David Domke, PhD, will present ideas on how to "talk American" and communicate effectively about health care reform. Dr. Domke is chair of the Communications Department at the University of Washington. He has also worked as a journalist. Dr. Domke is no stranger to hot-button issues. He recently co-authored a book called, The God Strategy: How Religion Became A Political Weapon in America.

During the forum on September 15, Dr. Domke will help listeners identify the central values that correspond with a particular goal, and communicate those values in a way that resonates with the public. This session is a perfect opportunity for local and state public health practitioners, health reform leaders, and engaged citizens to think critically about communication strategies. All listeners are invited to participate in a follow-up online dialogue immediately after Dr. Domke's presentation.

This presentation is part of the Hot Topics In Preparedness series at the Northwest Center for Public Health Practice. It is free and open to the public. You must contact your area representative for information about connecting to the session. You will find contact information at: www.nwcphp.org/training/opportunities/hot-topics-in-practice/register.
Northwest Preparedness and Emergency Response Research Center
Clear communication during emergencies can make the difference between life and death, especially for vulnerable populations. The Northwest Preparedness and Emergency Response Research Center (NWPERRC), housed at the Northwest Center for Public Health Practice, is in its second year of funding by the CDC and is one of 9 nation-wide centers focused on public health systems research for emergency preparedness.
Three primary research projects at the NWPERRC will contribute important knowledge about effective communication with communities that are critical to reach in emergencies. Project 1 focuses on emergency operator communication with limited-English proficient (LEP) callers; results will help development of protocols for 911 and other call center dispatchers. Project 2 is a randomized trial of the effectiveness of various emergency communication systems (text, fax, e-mail) between public health and health care providers in urban and rural Montana and Washington. Findings will clarify best channels of communication between public health agencies and community providers. Project 3, in partnership with Public Health - Seattle & King County, explores the potential of texting as a tool for communication with young people in Spanish-speaking, Native American, and deaf communities. Other pilot projects supported by NWPERRC focus on business continuity for public health agencies during emergencies, and language translation tools for public health information.
For more information, visit us online or contact Devora Chavez at devora@u.washington.edu.
NWCPHP Leadership Institute
The Northwest Public Health Leadership Institute held its second on-site on August 10–12, 2009 at William H. Gates Hall on the University of Washington campus. It was a highly successful event, and the leadership scholars reported that they very much enjoyed the opportunity to engage with their fellow scholars. National experts and University of Washington faculty presented on many topics, including Team Building, Leadership and Change Management in Public Health Organizations, and Effective Communication.
In addition to on-site visits, the Leadership Institute scholars also participate in regular webinars where nationally renowned leaders speak to national leadership issues. The next webinar will be held Monday, September 14th where scholars will interact with Robert S. Lawrence, MD, from the Johns Hopkins Bloomberg School of Public Health. Dr. Lawrence is the founding Director of the Johns Hopkins Center for a Livable Future in the Department of Environmental Health Sciences and a Professor of Health Policy and International Health.
Tuesday, September 15, 1:30-2:30pm (PDT)
David Domke, PhD, Chair of the University of Washington Communication Department, presents Talking American and Values: How to Win on Health Care.
Tuesday, October 27, 12-1 pm (PDT)
Bob Crittenden, MD, MPH, Executive Director of Herndon Alliance, presents Words Matter: What Public Health Can Learn from the Health Care Reform Debate.
Tuesday, November 17, 12-1 pm (PDT)
Alan Melnick, Ruth Gaare-Barnheim, and Kathy Vincent present The Role of the Public Health Code of Ethics in the Accreditation of Local and State Public Health Agencies.

NWCPHP Summer Institute for Public Health Practice
The Northwest Center for Public Health Practice held its 18th annual Summer Institute for Public Health Practice in August 2009. The Summer Institute was attended by public health practitioners from across North America and around the world. Participants chose an area of study for the week and focused on topics such as health communication, epidemiology, program planning and evaluation and practical skills for managers. Photos from the Summer Institute are now online.
Next year's Summer Institute will be held in Seattle, Washington and is tentatively scheduled for August 9–13, 2010.