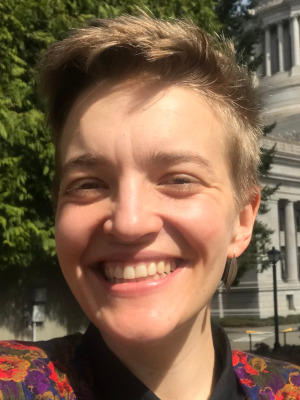 Kira McCoy (they/them pronouns) serves as a faculty facilitator for the Northwest Public Health & Primary Care Leadership Institute.
Kira conducts health policy work at the Washington State Legislature and has an MPH in Community-Oriented Public Health Practice from the University of Washington.
Kira works to dismantle the root causes of health disparities: racism, wealth inequality, colonialism, and other interlocked oppressions. Their past employment has included founding a health communication startup in Boston, being an employment coordinator for people with disabilities, and implementing health literacy principles at a firm called Communicate Health. Kira is nourished by teaching sexuality education to 8th graders part time, writing poetry, and being a dental floss connoisseur.
Areas of Expertise:
Health policy
Health equity
LGBTQ health
Sex education
Organizational systems change