The Learning Laboratory is a 12-month program for teams across the country to identify replicable solutions that enable local health departments to successfully transition to population-focused strategies for improving health outcomes in their communities.
Specific goals of the Learning Lab are to:
Increase capacity to address complexity and understand the systematic nature of health
Navigate unfamiliar and complex systems through emergent practices
Improve and broaden understanding of surrounding systems to fast track learning
Increase capacity to experiment through the creation of prototypes and pilot tests to determine pathways for the future
Increase capacity of participants to improve population health through cross-sector collaboration and alignment of levers, such as shared data and policies, across state agencies
Increase capacity for effective transition from clinical service provision to population-based strategies
Increase knowledge from experts whose knowledge and experience can assist participants in facilitating a learning process for transition
The Learning Laboratory runs from October 2018 - October 2019. Applications are due August 30, 2018. Learn more at the Public Health Institute website or contact Rebecca Garrow.
About this Project
The Learning Laboratory is part of a two-year project between NWCPHP and the Public Health Institute. Components of this project include:
Information Gathering: The project team conducted a literature review and case studies with local health departments that have transitioned from clinical services to population-based health services. Major themes, lessons learned, and strategies informed the adaptation of an existing curriculum and will guide the creation of tools and resources developed and curated with Learning Laboratory participants.
Learning Community: Learning Laboratory participants will collaborate with colleagues from around the country who are also currently transitioning from direct clinical service provision to population-based health. Opportunities for collaboration include an in-person and web-based learning sessions and an online portal for discussion and resource sharing.
Capacity Building: The Learning Laboratory curriculum focuses on building participants' capacity to address population health while ensuring access to care. Through project activities, teams explore and test solutions for their own communities, with input from public health and health care experts and technical assistance from project leaders.
Dissemination: The Learning Laboratory is a pilot project; strategies, recommendations, and best practices developed through this project will be disseminated to other local health departments to provide a roadmap for successful transition. Participating teams will help to inform the development and distribution of project results.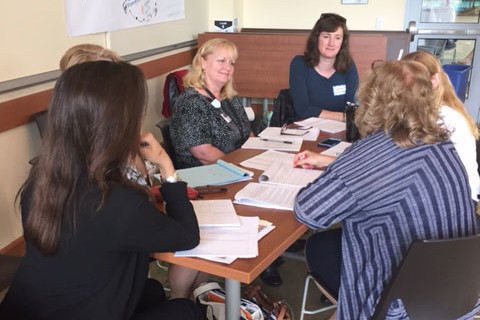 Topics:
Leadership & Management
Program Planning & Evaluation